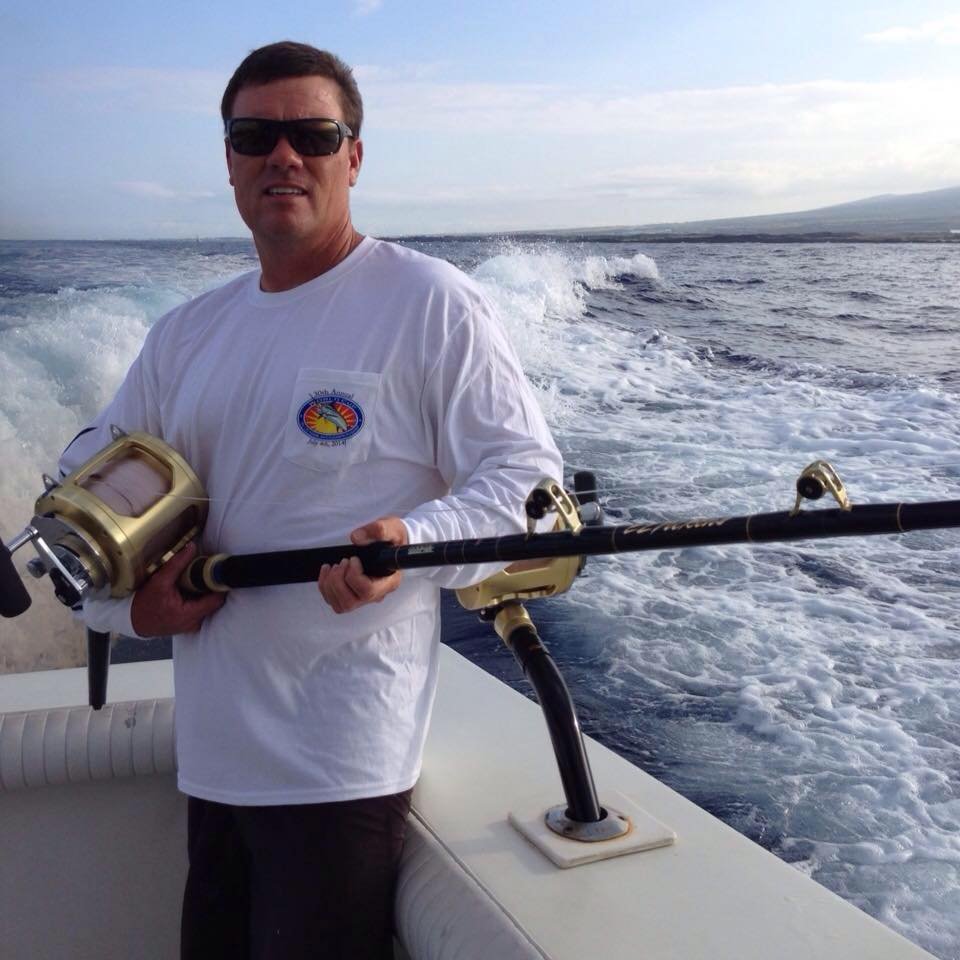 Chuck Wigzell
Chuck brings many years of charter boat experience from his home port of Kona as owner/operator of his boat Hooked Up and captain of the EZ Pickens. He's built a reputation as one of Kona's top operators from years of outstanding results – we're very happy to have him on the team and using our products!
Ride: EZ Pickens – 54ft Hatteras, Hooked Up – 42ft Uniflite
Favorite TANTRUM Lure: Its very hard to say what is my favorite shape of lure because I really like them all and I caught so many marlin on all of them and I think all my corners and rigger Tantrums have caught one over 500 pounds.. I really like the xl tube, the large plunger, xl bandit and now one of my all time favorites is the Kaboom but all those are hard to beat the consistency of the Lg blue bullet with general skirts. Wether they come up on the lg bullet or fall back on it after missing the kaboom or tube it seems like it gets the most action while fishing off the Kona coast year round.
Most memorable TANTRUM experience: I will never forget the day when I dropped off my crew to help Rocky leader and land a big fish he hooked on a boat he was running last year. Early on that day we missed a nice blue marlin well over 500 in the morning on the tube off the light and couple hours later Rocky hooked one over 700 and he did not have a crew with him that was capable of leadering the fish so he called me and asked if I would drop off Shawn (crew) to help him. So after I swung by and dropped off Shawn I trolled away and about 30 minutes later I hooked one over or around 600 on my kaboom on the long corner. I had two old men that were well over 70 years old that have never been marlin fishing . Long story short I had my hands full and I ended up having to drive, clear lures and eventually cranking the fish up in the rod holder because my anglers just could not handle the drag/pressure or learn the technique that it takes to put on a fish this size to catch and release the fish a live.